VALUES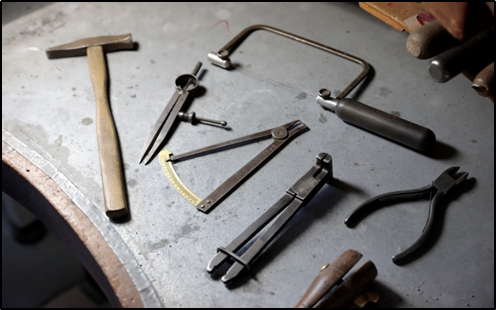 These are the values that have always distinguished every action of the Company, identifying and characterizing Giansante's project.
TRADITION & EXPERIENCE
The Company honored the Valenza's goldsmith tradition through a unique and solid project, combining the latest news and experience gained in precious metal manifacture, with history, passion and craftsmanship, typical of this field.
RELIABILITY & AUTONOMY
The reliability of Giansante Gioielli is based on the skill to be versatile and to better interpret the needs of national and international customers. The strength of the Company lies in his goldsmiths experience, constantly in training. The whole project is developed by the Company who, starting from an idea of the customer, gives life to the dream of wearing a unique and personalized jewel.
PASSION & EMOTION
Like every artisan story, passion and creativity without limits are the engine behind every collection signed by Giansante Gioielli, which is able to point out different emotions depending on who wears it and to write a story made of elegance and charme. The artistic vein and genius are also expressed in the choice of materials and exclusive design.