MANIFACTURE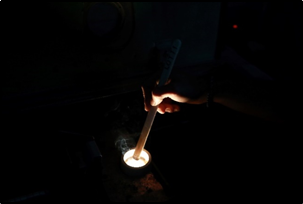 PLATINUM MICROFUSION
Microcasting is a very ancient technique of working noble metals, which Giansante Gioielli began to use already when he took his first steps in this field.
Over the years, the Company has been able to combine this technique by introducing innovations that would make possible to create perfect jewelry in different noble metals.
SPRING JEWELLERY
The Company produces lines of bracelets and spring jewelry, which have the peculiar feature of being versatile and being adaptable to the characteristics of the wearer. The jewels can be made to measure, following the customer's idea and using different materials. The internal mechanism allows the jewel to turn and to be used from both sides.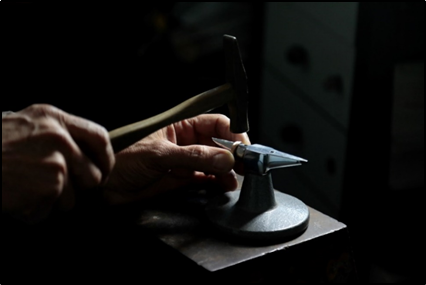 HANDMADE
Giansante Gioielli's creations are real works of art, starting from a handmade drawing, just like many years ago.
After defining the jewel, they proceed with handmade processing of the wax.
Then, the mould is created and the noble metal is worked by the Company's master goldsmiths.